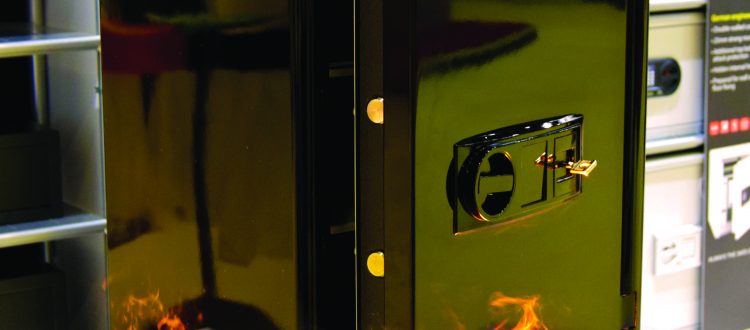 Safes & Sound – Lockex teams up with Fix Radio
Lockex 2018 – Security & Fire Safety promises to be even bigger and better than its first show in 2016, in fact this year, the three-day event held on the 8th, 9th and 10th June even comes with a soundtrack…
The organisers of Lockex – the same team behind The Locksmith Journal – will be duetting with Fix Radio – the UK's first radio station for tradespeople – to make sure Coventry's Ricoh Arena will sound just as good as it looks for the Lockex visitors this year.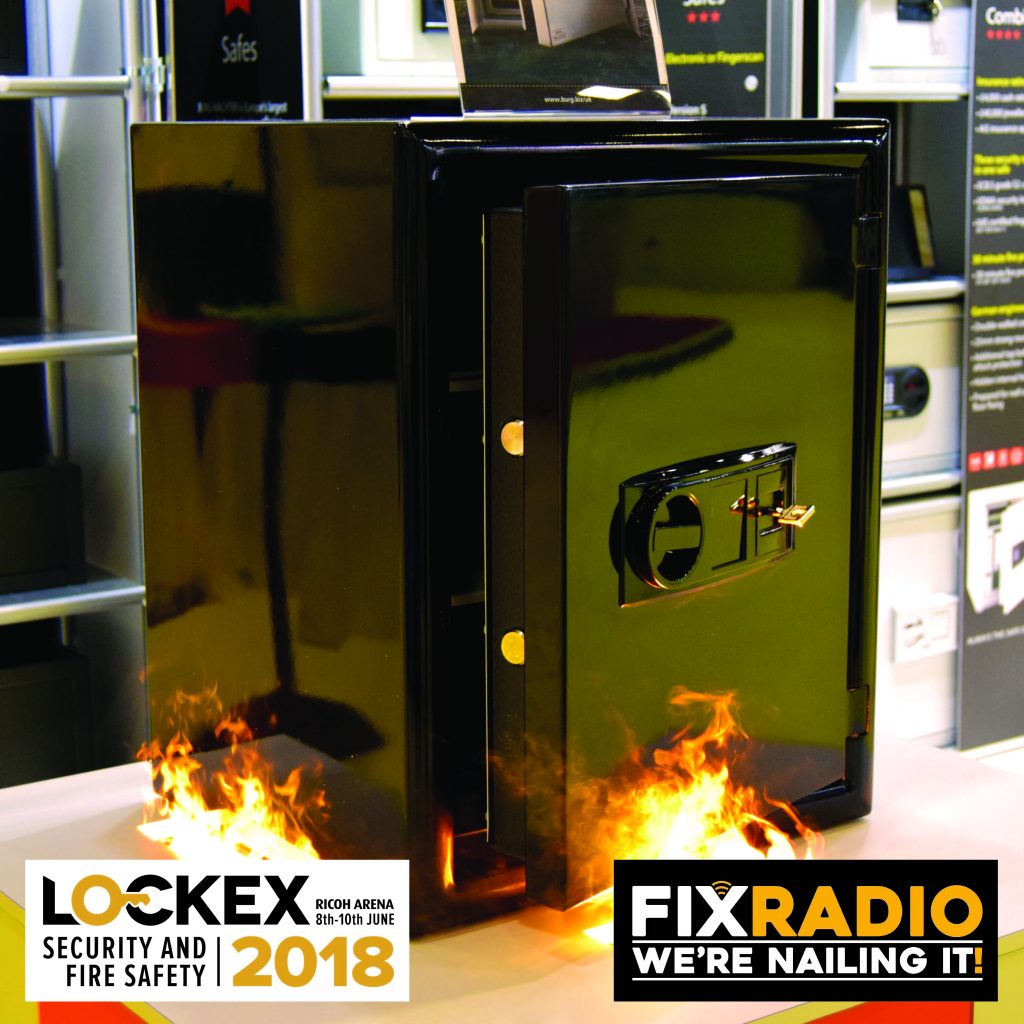 Lockex 2018 – Security & Fire Safety is a showcase of all the latest and greatest names in the locksmith, auto locksmith, security and fire safety fields, with exhibitors from all over the world, free workshops, demonstrations and displays. Building on the success from the inaugural Lockex in September 2016 – which saw over 1,700 guests, more than 80 locksmith and auto locksmith trade stands, plus 68 free workshops from some of the most highly-skilled and well-known names in the industry, as soon as the doors closed, the event's organisers started thinking about the next one.
Rob Exley, director of The Locksmith Journal and organiser of Lockex 2018 – Security & Fire Safety organiser explains, "We didn't want Lockex to be an one-hit wonder so the second show had to include everything the visitors liked from 2016, but with some new features that made it even better.
"This year we've expanded the horizons of Lockex to include the industries of security and fire safety – as well as locksmiths and auto locksmiths – meaning that builders, specifiers, planners and designers can get a full range of information from just one show. It also means that exhibitors will have a new variety of visitor to demonstrate their products and services to.
"We've also moved the workshop area right into the heart of the Ricoh Arena, which means that guests won't have to leave the show to attend their free training seminars and talks. There's a brand new 'Pavilion of Trade Bodies', housing representatives from the dhf, FDIS, GAI, NSI and SSAIB, to discuss certifications, career developments and CPD points, but we just felt that we needed something else to bring to the show and that's where Fix Radio came in."
Celebrating its first on-air anniversary this year, Fix Radio was launched on 27th April by Pimlico Plumber's founder Charlie Mullins and a London-wide 'Bacon Butty Tour' that saw 15,000 hot sandwiches gratefully received by builders, joiners, roofers, plumbers, electricians, painters and decorators. Still proud to be the only radio station in the UK dedicated to tradespeople – or 'working class heroes' as Fix Radio knows them by – men and women labouring on sites and in homes up and down the country, tune in to hear hits from the 70s, 80s, 90s and 00s, 'detailed and relevant weather forecasts' plus some fun and cheeky DJs to make the working day go that little bit easier.
Louis Timpany, CEO of Fix Radio says, "Fix Radio is delighted to be taking part in Lockex 2018 – Security & Fire Safety. Hearing about the first Lockex was music to our ears at Fix Radio. From the free breakfast butties on arrival, meal tickets throughout the day, free parking, free training and even making sure the event doesn't clash with any major sporting events, Lockex and Fix Radio seem to be totally in tune with each other.
"Fix Radio knows that our listeners work hard and that's why we work hard to live up to our motto too; 'We're nailing it!'. It's great to see that Lockex also puts the interests of the tradespeople in the UK first and we can't wait until the event this June."
Lockex 2018 – Security & Fire Safety takes place at the Ricoh Arena, Coventry on the 8th, 9th and 10th June.
For more information on Lockex 2018 – Security & Fire Safety and to register your interest for the event please visit: www.lockex.org
Listen to Fix Radio via the website www.fixradio.co.uk – stay tuned for more information on Lockex!