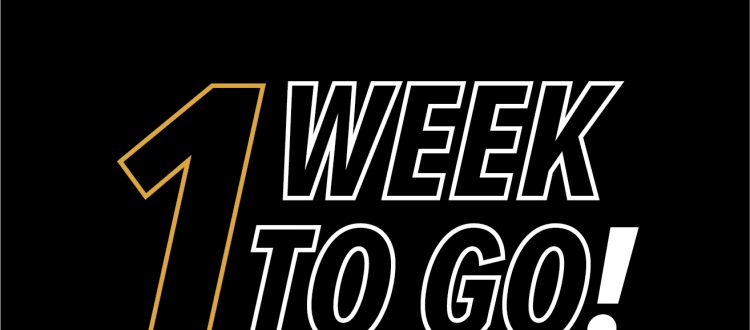 Lockex 2018 – So close and yet… so close!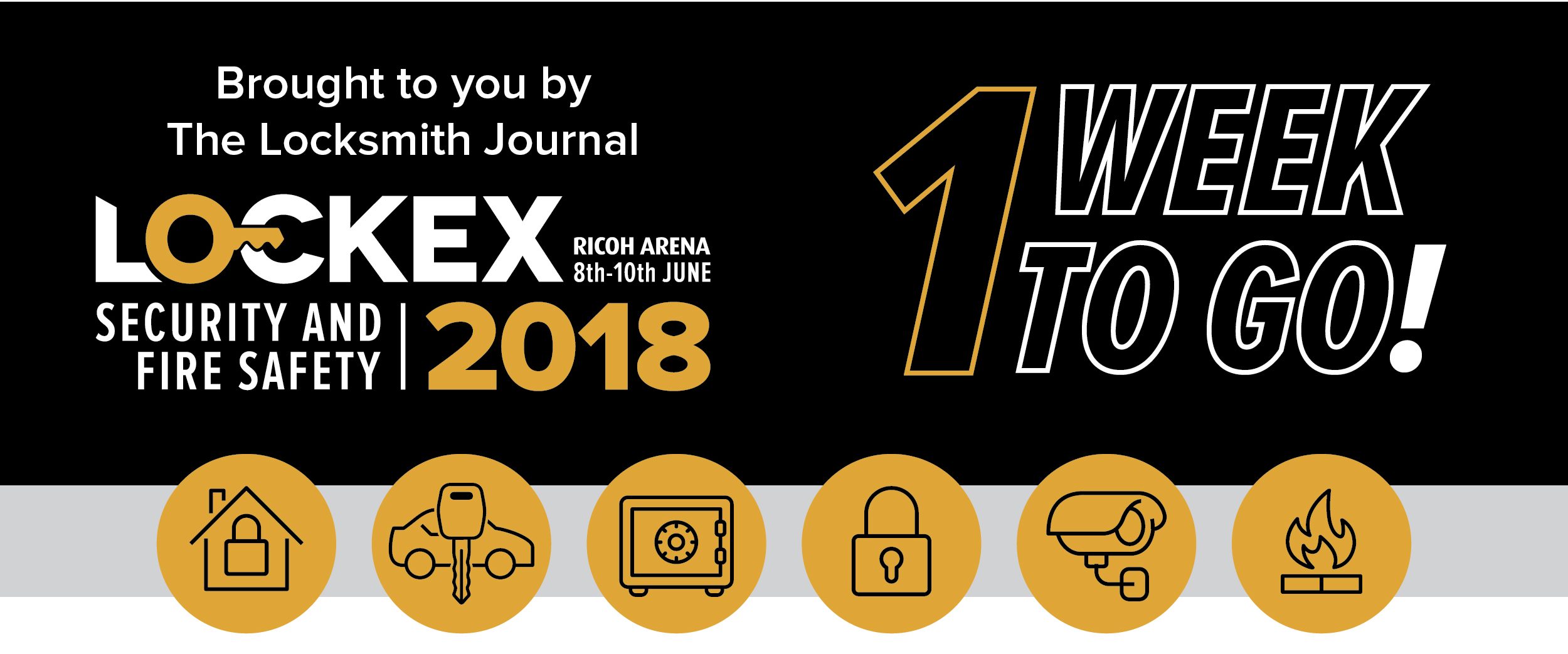 With just one week until Lockex 2018 – Security & Fire Safety, news is coming in thick and fast from exhibitors due to set up their stalls at the Ricoh Arena next Friday, Saturday and Sunday.
If you have already registered for Lockex, now is the time to start thinking about planning your itinerary for the weekend. If you haven't registered, there is still time, just head to http://www.lockex.org and fill in the form to sign up for your free ticket on the day/days of your choice.
So, what's new in the world of Lockex?
SECURED BY DESIGN SECURES PLACE AT LOCKEX 2018
Secured by Design will be joining Lockex in the new-to-2018 'Pavilion of Trade Bodies'; a 72sq metre space in the heart of the Ricoh Arena, dedicated to organisations and associations. Representatives from the likes of the Guild of Architectural Ironmongers (GAI), the Door and Hardware Federation (DHF), the National Security Inspectorate (NSI), the Fire Door Inspection Scheme (FDIS), the Security Systems & Alarms Inspection Board (SSAIB), the Glass & Glazing Federation (GGF) and UK Construction Week. The Pavilion offers an opportunity for Lockex visitors to discuss all the latest developments in the industry when it comes to certification, accreditation, CPD, inspection, legislation, and anything else pertaining to some of the quite complicated – but incredibly important – side of our daily work and future careers.
Approaching its 40th year (founded in 1989) Secured by Design (SBD) is described as "the official UK Police flagship initiative combining the principles of 'designing out crime' with physical security", a SBD-approved development is, for many, a true mark of distinction when it comes to security you know you can trust. SBD offers advice and guidance across the industry when it comes to the approval, or pre approval of residential and commercial buildings, including schools, sports systems, hospitals, and sheltered accommodation. It also campaigned for many years for a security element to be included with the Building Regulation, which has since come into fruition, as Approved Document Q. In addition to the work that Secured by Design is involved with pertaining to security of property, it can also assist with Safety Accreditation Schemes; which enable people to "increase their powers to tackle graffiti, litter, and antisocial behavior", and the Security Systems Policy; that helps explain "details of police response and the requirements for the private sector security industry".
INDUSTRY FIRSTS, PRIZE DRAWS & FREE BEER!
Last week, UltiM8 Tools confirmed it would be exclusively launching the long-awaited Yale SUPERIOR and Yale PLATINUM pick locks at this year's Lockex, well now 'the lads' from UltiM8 have gone one better and will be bringing another industry first to the show; the 7-pin HOOPLY Dimple lock pick. Looks like they definitely got the 'bigger and better' memo the show organisers sent out this year. UltiM8 Tools will be on stand J35 so head over to there to see these eagerly-awaited lock picks.
Burg Wächter has also confirmed this week that it will be hosting a daily giveaway on stand A01 with a competition to get your hands on a BURGcam wireless smart camera (one each for Friday, Saturday and Sunday) plus a free beer for all visitors after 2.30pm at the Burg Wächter Café so make sure you have the reminder set on your phone for that one!
Where to begin?
If you're not sure where to begin when it comes to planning your weekend at Lockex 2018 – Security & Fire Safety, it may be worth starting with the free workshops and seminars taking place over the weekend. You can view the full details and time slots at www.lockex.org plus book yourself onto as many as you like. After that you just need to fill in the gaps in between with all the displays, demonstrations, product launches, prize draws, food and drink… easy peasy!
Here is an overview of the workshops taking place at Lockex this year:
Burg Wächter
The safe choice for anyone wanting to see send their sales into fast forward, when it comes to video surveillance. Burg Wächter – Europe's largest safe and post box manufacturer – will be discussing the different forms of video surveillance, new features, and the problems they solve in this one-hour workshop.
Guild of Architectural Ironmongers (GAI)
This one-hour seminar on ironmongery for fire and escape doors will help you to understand regulations, standards and the legal, financial, and ethical consequences of ignoring the risks regarding correct specification, supply, maintenance, and inspection of fire doors.
ISEO
Come and meet the ISEO technical team for a one-hour presentation to the new Zero1 electronic security product range to totally change the way you manage your security.
Warrior Doors
Managing Director Brett Barratt explains the company's ethos on providing aesthetically-pleasing high security doors and screens, by balancing the implications of design features with a product that resists ballistic attack by raiders using tools and vehicles in a 45-minute seminar.
Hoppe
With a brand name that stands for 'innovation and customer-oriented added value', the team from Hoppe will be leading a one-hour workshop looking at the specification of ironmongery for security; helping you to understand regulations, standards, and the Secured by Design initiative.
BDB Lock & Safe
A masterclass held by BDB's own Tony Ryan, BDB Lock & Safe is a Coventry-based safe specialist with over 30 years' experience. This is a one-hour introduction specifically designed to cater for locksmiths who wish to branch into opening safes through unforced/picking means.
The Lockex team will be tweeting new information and sending exclusive e-shots all week with important updates so keep your eyes peeled for all of the latest developments to make sure you don't miss out on anything across the weekend of the 8th, 9th, and 10th June.
See you at Lockex!