Hickleys Chooses Lockex for Smart Pro Launch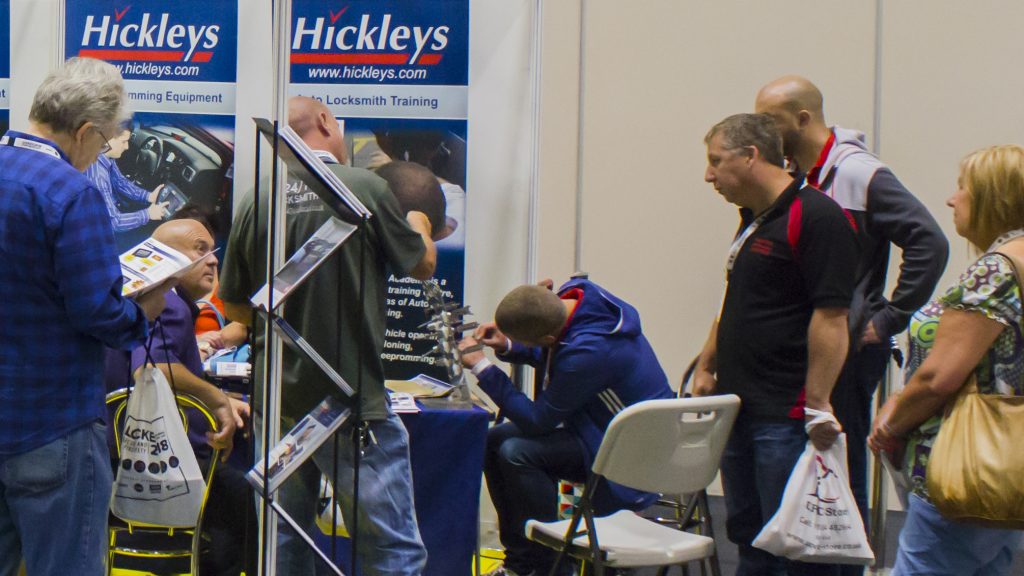 Taunton's auto locksmith specialist and home of the very well-known and respected Training Academy, Hickleys 'set up shop' in Coventry's Ricoh Arena at the beginning of June for Lockex 2018 – Security & Fire Safety.
Displaying and demonstrating a wide range of lock picking equipment – both auto and domestic – diagnostics apparatus, and key programming tools (such as the Zedfull with new Mercedes upgrade), it was the promise of the Advanced Diagnostics Smart Pro that had visitors speeding over to the Hickleys stand this Lockex.
The eagerly-anticipated replacement to the MVP Pro, Hickleys revealed that Lockex would be the official launch of this 'all-in-one hybrid solution' in this very magazine and in email shots before the event, so many auto locksmiths had already decided in advance that this would be the perfect opportunity to catch a glimpse of and try their hand at the new piece of kit.
Including over 5000 makes and models (with pictures for easier identification), 'pick and mix' software modules, pre-coded settings, hints and tips, plus Gorilla glass 10" screen and hard body carry case, the Smart Pro really is the smart choice.
Didn't make it to Lockex? Find the guide to the new Smart Pro on page 68 of The Locksmith Journal…