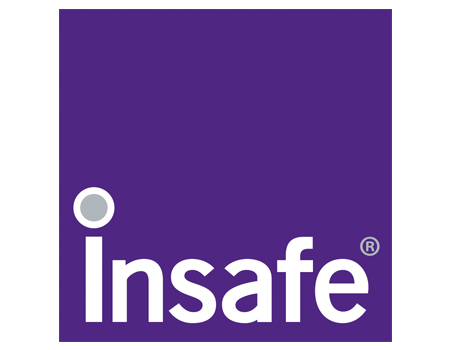 Insafe
Stand G10
01892533000
sales@insafe.co.uk
Biography
Insafe is the UK's leading and biggest independent safe and safe engineering company and was first established by Alan Bullock who remains our Founder and Chief Executive. Originally based in London we moved to Royal Tunbridge Wells, Kent in the early 1990's.
Our customers include over 100 high street retailers, banks, leisure operators and financial institutions. We deliver and install safes throughout the UK, Ireland and most of Europe with our own in-house safe crews, vans, lorries and cranes. We are the supplier of safes, safe locks and safe engineer services to The Post Office.
Our range of Euro Grade (EuroGrade) safes are all tested and certified to European standards. We designed the safes to be world class using the latest materials and technology. They are engineered, built and finished to the highest standards. We stock over 3000 safes for immediate delivery.
We supply safes, maintain safes and provide a 24/7, 365 days UK wide Safe Engineer and Master Locksmiths service.
Our products include deposit safes, anti-hold-up safes, cash safes, jewellery safes, data safes, fire safes and vaults. Our UK wide service also offers the very best robust access control and locking systems designed with banks, retailers and other heavy traffic use in mind.
Insafe has acquired Loksafe, Guardian Britannia Safes (GB), Guardian Safes and Cyrus Price which first made safes in 1840. With a heritage in security dating back to 1840 we are now celebrating over 175 years.
Insafe is the oldest British security company that designs, manufactures, supplies, installs and maintains all types of safes nationwide.