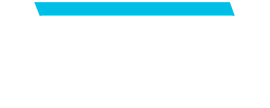 Versa Security Hardware
Stand - G31
020 8662 4530
frankie.baker@versahardware.co.uk
Biography
OUR VISION
Our products help you complete a variety of repairs in one visit.
We want to help you save time and money by stopping you having to return to jobs twice. It's frustrating and costly when you don't have the exact replacement part needed on your van. 
That's why we've produced a range of versatile replacement door and window hardware designed to allow you to complete repairs in one visit.
We know that sometimes jobs get cancelled while you wait for replacement parts to arrive. We know that it's tough to find replacements for old and discontinued parts. You've told us that you hate having stock in the back of the van that you never use and that most products are designed for new fit rather than replacements. 
VERSA products mean you only need to stock our versatile retrofit products to suit all your emergency replacement jobs.
No more risk …of jobs being cancelled while you wait for parts to arrive. 
No more difficulty…in finding the exact replacement product. 
No more filling up your van…with stock you may never use.