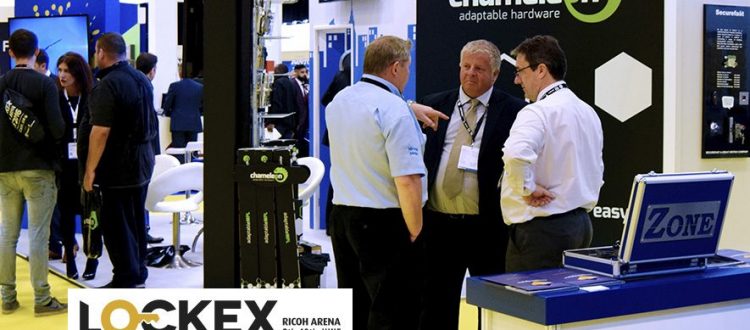 Variety is key at Lockex 2018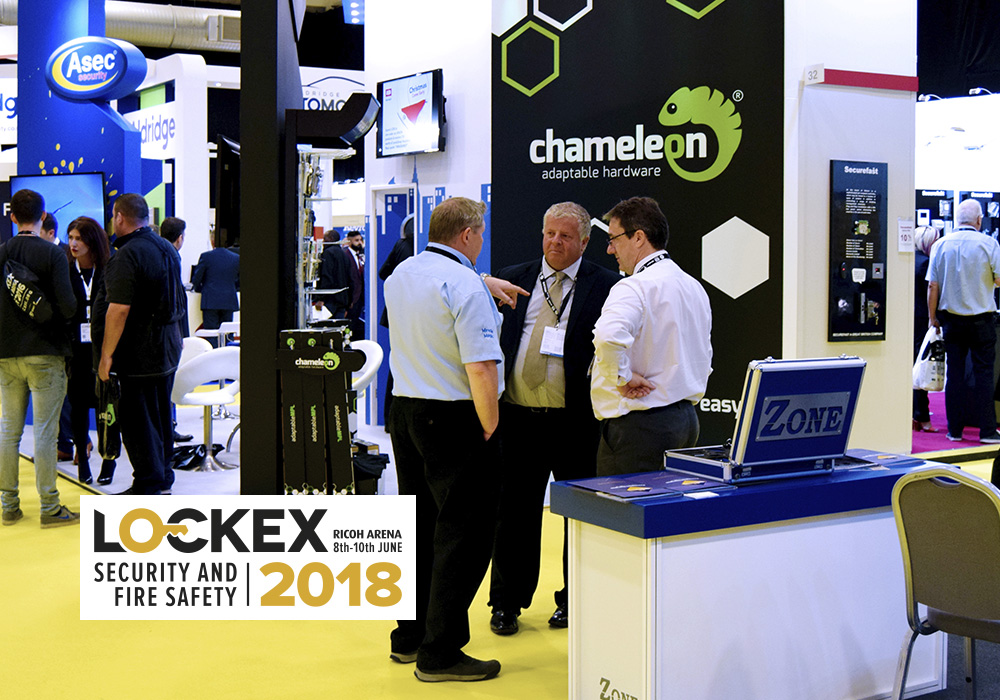 With registration well underway for Lockex 2018 – Security & Fire Safety, many people will be starting to wonder if this is the right show for them. If you think Lockex is just for locksmiths and auto locksmiths think again. If you think Lockex is just an event for exhibitors to show off, think again. If you think Lockex is just an excuse to get out of a weekend of children's birthday parties and family barbecues that clutter up the calendar in June; well that's your call…
In fact, Lockex 2018 – Security & Fire Safety (brought to you by the same team behind The Locksmith Journal, Clearview and Pro Installer) is not an ordinary trade show, it's a weekend not to be missed. And, if you're reading this right now, you are definitely the right fit for Lockex; here's why…
The first ever Lockex in 2016 was originally created to provide a brand new take on a trade show with locksmiths as a key element. The organisers rifled through the Rolodex to make sure the biggest names in the business would be on the stands. But equally important was the attitude that visitors would leave with more than they came with; from free parking and meal vouchers, to educational seminars and training workshops, from exclusive offers and discounts, to product launches and working demos, no-one would leave Lockex disappointed or with a dent in their wallet.
The show was a success with over 1,700 visitors across three days, more than 80 trade stands and 68 training workshops. Feedback was even better with guests saying Lockex offered a fresh perspective on the regular trade show; it was interesting and informative, but also an enjoyable way to spend a weekend with likeminded people from the industry.
While this was music to the ears of the organisers, now the pressure was on to make the next one even better and as soon as the doors closed to the Ricoh Arena for Lockex 2016, the plans started for the next one. The new motto for Lockex was 'BIGGER AND BETTER' and that's exactly what they've done. Broadening the horizons of the show to include the persistent concerns of security and ever-changing landscape of the fire safety sector, Lockex is now a place for building specifiers, facilities managers, architects, planners, builders and everyone in between. For locksmiths and auto locksmiths too, the next Lockex has even more to offer than the first.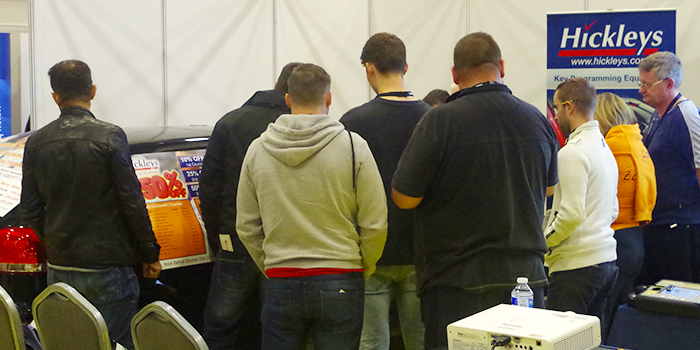 So, what can you expect to see this 8th, 9th, and 10th June at Lockex?
If you're a locksmith…
With exhibitors ranging from Aldridge to Yale and everything in between, Lockex will be showcasing the best in the business when it comes to locks, keys, safes, equipment, machinery, tools and techniques. Some of the stands have already revealed what they will be displaying and demonstrating at the show in June such as NDE techniques from Teamwork, smart key access from SALTO Systems, digital locks from Lockey, delayed exit devices from Securefast, new products from Insafe, and some top secret exhibits from MulTLock and UltiM8 to name a few. For locksmiths of all levels however, the newly-situated demo zone (now in the heart of the Ricoh Arena instead of outside the main building) is not-to-be-missed with eight workshops of free training seminars, while the 'Pavilion of Trade Bodies' will see the likes of the Guild of Architectural Ironmongers (GAI) and the Door & Hardware Federation (DHF) on hand to discuss CPD points, certifications, legislation, and career options at every level.
Locksmiths, secure your place at Lockex 2018 – Security & Fire Safety here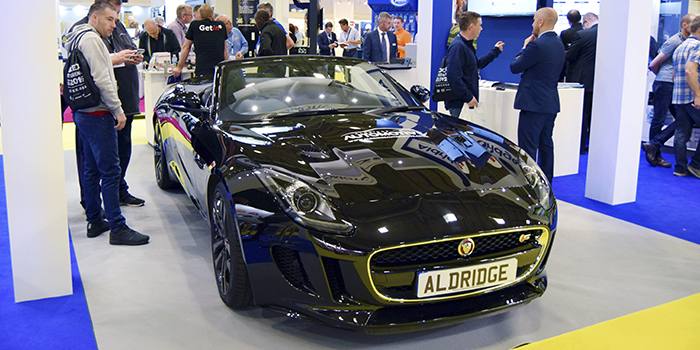 If you're an auto locksmith…
Lockex 2016 saw the industry's first ever weekend trade show with a designated area devoted to car keys, fobs, remotes, transponders and more, so to say the auto locksmith element of Lockex has gone up a gear since the first show is an understatement! This year as well as the free workshops, training seminars, exclusive offers and discounts, Lockex will see the launch of NW Keys brand new 'The Remotes Manual' AKA the 'auto locksmith bible', Miracle machine masterclass from Lockdecoders, diagnostic demonstrations by Advanced Keys, programming from Keyprint, plus wholesale keys, fobs and tags by Canas of Bulgaria.
Auto locksmiths, don't get left behind, register for Lockex 2018 – Security & Fire Safety here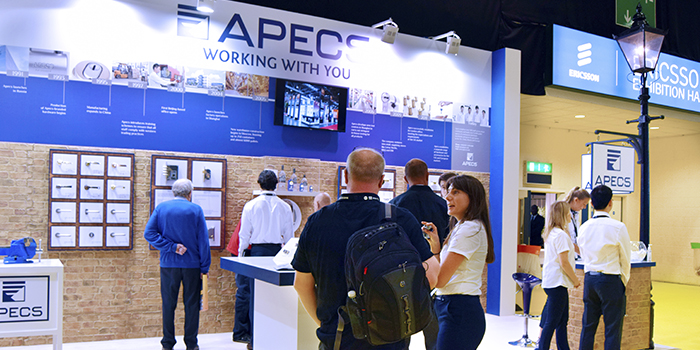 If you work in the security sector…
The crossover between the locksmith and security sectors mean that whether you work in the residential, commercial, or hospitality industry, or you work in the planning stages or with retro-fit (or anything in between), it's safe to say that Lockex 2018 – Security & Fire Safety is not-to-be-missed. From traditional security solutions to blueprints for the future, Lockex will be showcasing patent-pending safes on-the-go from Eversafe Technologies, security doors by Warrior, working models of panic hardware from M Marcus, and that's just the beginning. Brand new to Lockex, the 'Pavilion of Trade Bodies' will also be housing representatives from organisations such as Security System and Alarm Inspection Board (SSAIB) and the National Security Inspectorate (NSI) with up-to-date information and innovations.
Security managers and officers, lock it in here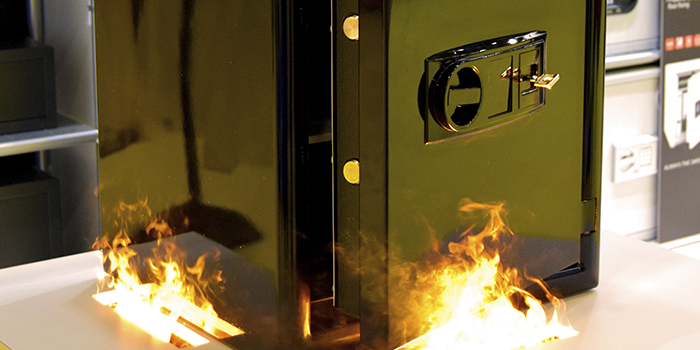 If you're from a fire safety background…
The matter of fire safety has seldom been as prevalent in the public eye than within the past twelve months. Pressure for better rules and regulations when it comes to new builds, plus with older buildings under extreme scrutiny to be brought up to code fast, there has never been a more crucial time for fire safety officers, facilities managers, and building specifiers to be as clued-up as possible when it comes to fire safety. The organisers of Lockex have recognised this incredibly important sector of the industry by expanding the show in June to include the ever-increasing concerns of this field. Many of the exhibitors will be showcasing fire door hardware and tools (new and retrofit) including M Marcus, UltiM8, and Union. New to Lockex 2018, Fire Door Inspection Scheme (FDIS) will also be in the 'Pavilion of Trade Bodies' to discuss all developments in this area, plus they'll be talks and workshops across the weekend on this highly topical sector.
Don't let your fire safety let you down, register for Lockex 2018 – Security & Fire Safety here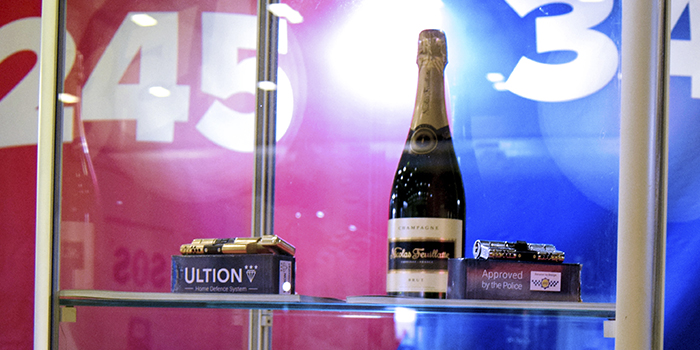 For facilities managers, building specifiers, architects, planners and everybody else…!
If you're the type of man or woman that wears many different (hard) hats in your role, you perhaps feel like you've already been to your fair share of trade shows. But when it comes to getting up to speed with all the latest information and innovations across all areas of the industry, Lockex is the show to end all shows. Organisations such as UK Construction Week plus the Glass and Glazing Federation offer a brand new window of opportunity for building specifiers, architects, planners, designers, site managers and more, all in just one weekend. Exhibitors from all over the globe will be displaying and demonstrating the very best there is to offer; providing the strongest foundations for any project when it comes to planning a new build, renovating an old one, maintaining an establishment, and keeping it, and its occupants safe at all times. From residential properties to commercial buildings, from private residences to public offices; from our children's schools to our spouse's workplace, our families in hospital. Brought to you by the same team behind Clearview magazine and Pro Installer, Lockex 2018 – Security & Fire Safety quite simply hits the nail on the head.
Planners plan your trip to Lockex 2018 – Security & Fire Safety here
Follow Lockex 2018 – Security & Fire Safety on twitter for all the latest updates.