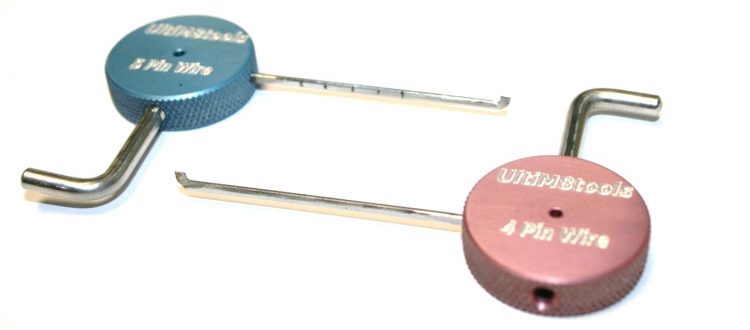 Two more industry firsts from UltiM8
The long-awaited UltiM8 Yale SUPERIOR & Yale PLATINUM lock picks 
Those of you that have been waiting for the UltiM8 Tools Yale Lock-Picks will already know that 'The Lads' at UltiM8 had a working pick for the SUPERIOR at the first ever Lockex way back in 2016; and those of you that had a go at picking the original 'V1' will know that it worked just fine, but Steve at UltiM8 'being Steve', didn't want to officially launch the pick as he felt that it could be made better; much smoother to use and, of course, a lot quicker too…

Now, less than two later (phew, that was a long time) both the Yale SUPERIOR Millenco Magnum and the Yale PLATINUM (3 star) have now been launched and what 'beauties' they are too.  Both lock picks have been designed as pick-and-decode, ensuring that once decoded, you can open the locks in less than one minute; both clockwise and anti-clockwise.  All in all, you should be able to GETin® within 5/10 minutes with a practice.

Talking about practice, you'll be pleased to know that UltiM8 Tools provides free training with all its tools but have now opted to not supply the legendary free USBs loaded with videos but instead decided to offer all its customers access to their password protected VIMEO site, where users have access to ALL the UltiM8 training videos, for ALL their lock picks and other tools too.  Using VIMEO assures you that if any upgrade videos are subsequently launched after you've purchase your tool, you'll get instant access to the additional videos as soon as you log in.
REMEMBER: If you've already purchased one of our tools prior to having access to VIMEO and there's since been an upgrade where we always supply additional video training, just contact us for your log-in and we'll 'check you out' before issuing the password.
All wires and flags picks have thoughtfully been marked to show you exactly where you should be, ensuring that you're on-the-mark (excuse the pun) time after time.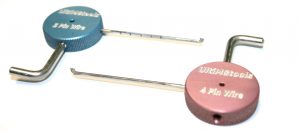 Keep your eyes peeled for even more new, exciting products that are coming very soon, from UltiM8 perhaps even at Lockex 2018 – Security & Fire Safety… 
For further information or to purchase, contact UltiM8 Tools LTD direct or via their wholesalers including Aldridge Security & NW Keys
www.UltiM8tools.com
Join UltiM8 at stand J35 at Lockex 2018 – Security & Fire Saftey
Following on from a very successful Lockex 2016, UltiM8 has this year opted for a larger stand where as well as being able to view working tool demonstrations, visitors can join in with the bespoke lock-picking stations complete with training videos on tablets if they so desire (headphones provided).
Anyone who has been to a show with UltiM8 Tools as an exhibitor before will know the company is famous for its prize draws and Lockex will be no exception. This year, not one but two visitors to the UltiM8 stand will be drawn after the show and receive a prize from a very special selection. Don't worry if your name isn't drawn, however, as all guests to the UltiM8 Tools stand across the weekend will be able to pick up their own goody bags, which will include branded RFID cards to protect your contactless debit and credit cards from being scanned.
Ultim8's Simon and Steve Wakefield are looking forward to welcoming clients old and new to their Lockex stand this June, especially locksmiths, auto locksmiths and fire safety officers. Anyone new to the brand will be keen to note that all UltiM8 Tool's UK-made products are available on a try-before-you-buy basis.